Daisy Earrings - lavender/maroon plaid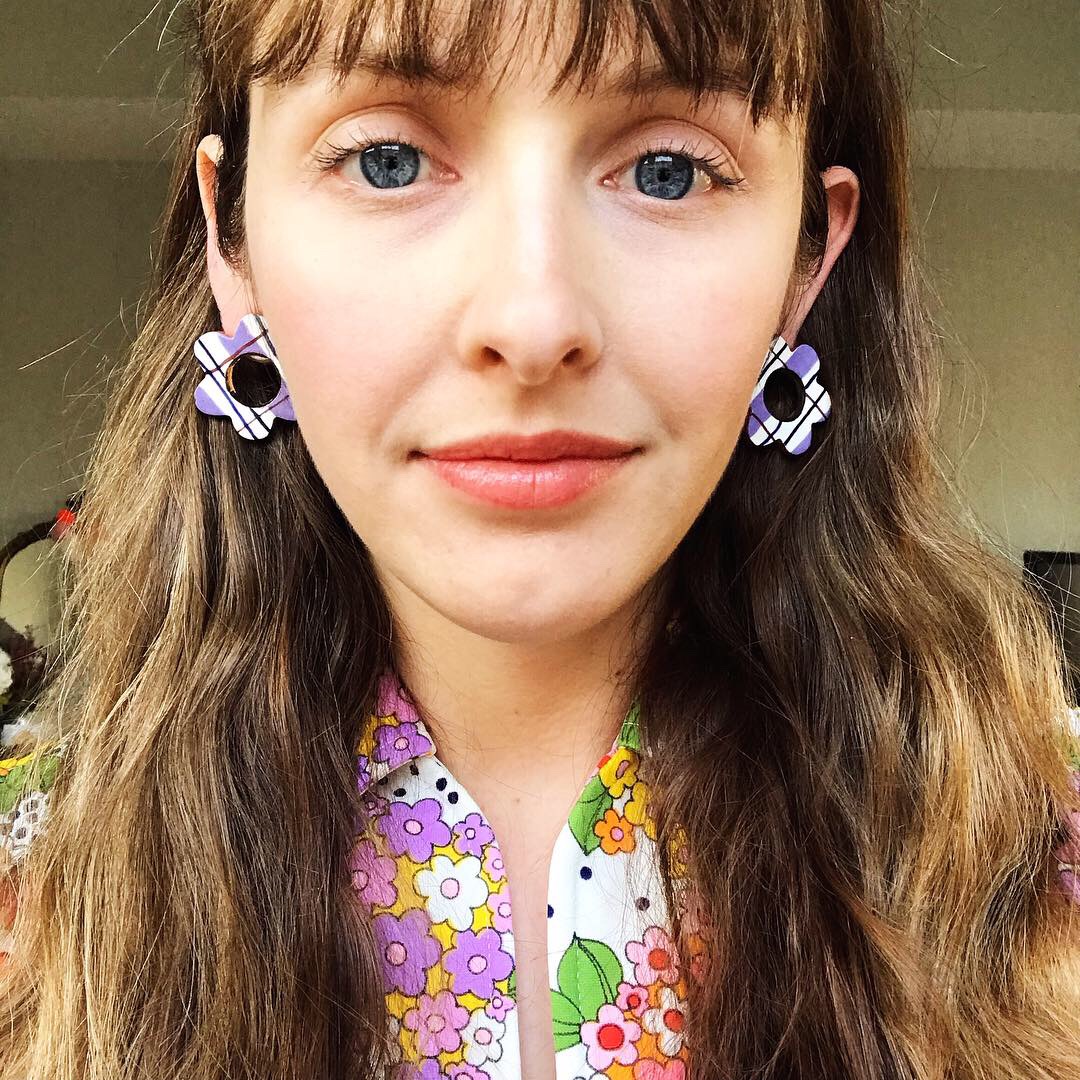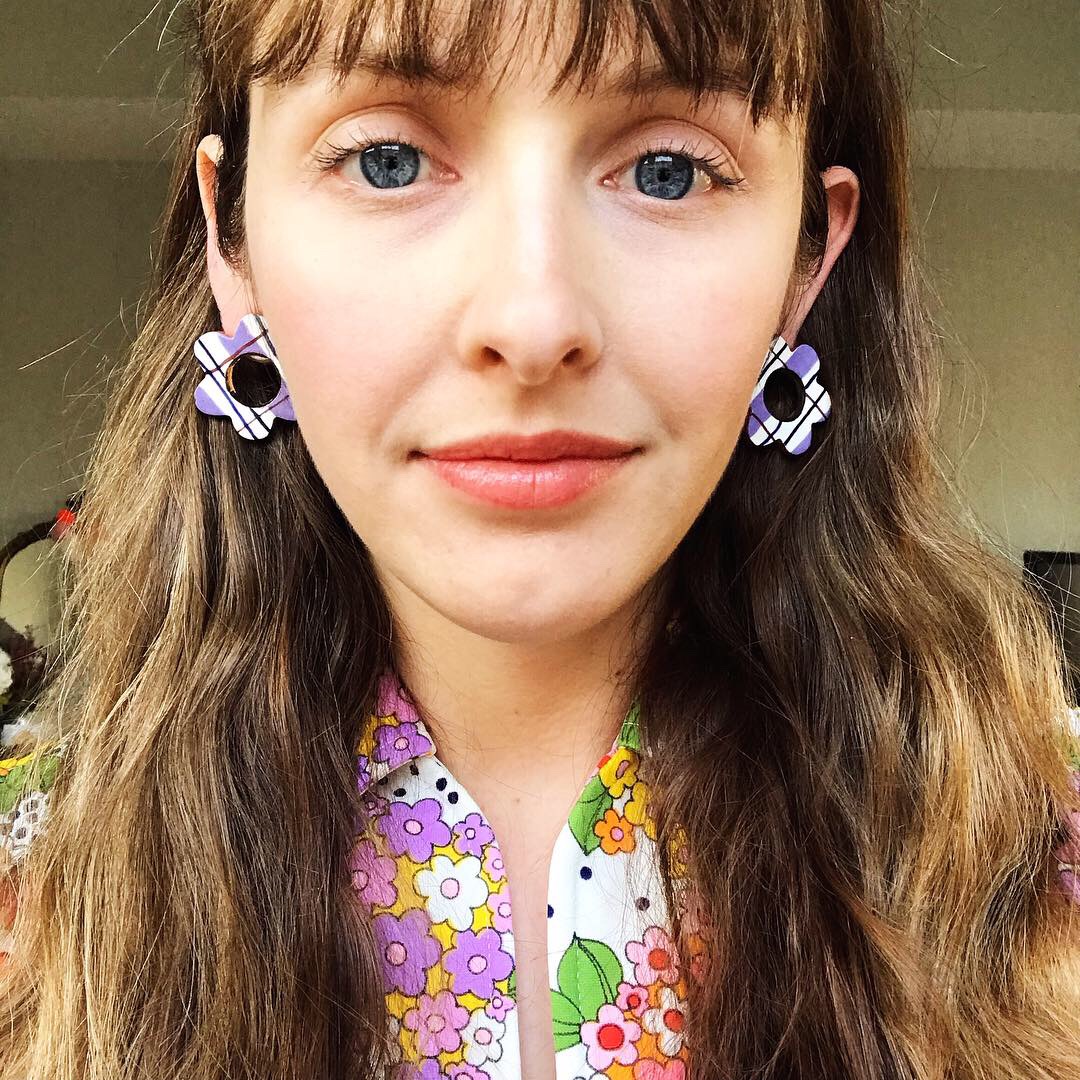 Daisy Earrings - lavender/maroon plaid
Flare is important because it tells people you're fun! (which you are). These daisy plaid earrings will give the perfect pop to any outfit. This pair is adorned with a plaid pattern in lavender, maroon and white on terracotta background. They feature gold lustre on the inner circle of the daisy for an extra bit of fun. They have stainless steel earring posts. This piece was made with terracotta clay and printed by hand. The printing process gives each piece a uniquely "aged" look. The designs will look weathered in some areas, adding to the vintage look and one-of-a-kind quality.
approximate measurements: 1" x 1"
Please do not expose these earrings to water.